Unlocking the Power of Fractional Data Professionals:
Elevate Your
Data Game
In the dynamic world of data, organizations are increasingly turning to fractional data professionals to supercharge their data-driven strategies. Fractional data professionals are versatile experts who step in to fulfill specific data-centric roles without the need for full-time hires. This article dives into the invaluable benefits of fractional data roles and explores the unique skills and services offered by each type, ensuring your organization can thrive in the data-driven landscape.
The Magic of Fractional Data Roles
Fractional data roles empower your organization to match the right talent to the right data projects, optimizing your resources for maximum efficiency. With fractional data professionals, you'll never find yourself working on tasks that don't align with your expertise. Plus, it's a cost-effective approach, as you only pay for the precise data role you need, eliminating the overhead of full-time hires. Boxplot is a staunch advocate of fractional data roles, driven by our commitment to delivering optimal fit, effectiveness, and efficiency to our clients.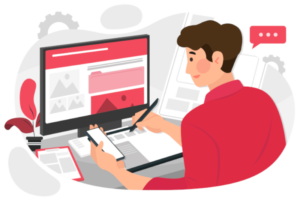 Meet the Fractional Data Wizards
Fractional Data Scientists
These maestros utilize data and programming prowess to make data-driven extrapolations, interpolations, and predictions. Armed with tools like Python, R, and SQL, data scientists are at the forefront of harnessing the power of machine learning to inform their analyses. Fractional data scientists hit the ground running, optimizing your data's value from day one. If your organization relies on guesswork for future planning, customer recommendations, causation analysis, or any decisions with incomplete information, a fractional data scientist is your secret weapon.

Fractional Data Analysts
Data analysts specialize in mining historical data, transforming it into actionable insights. Their toolkit includes Microsoft's Power BI, Excel, Tableau, and SQL. In a fractional role, data analysts join your team to enhance existing dashboards, create compelling data visuals, and set up automated data pipelines. Whether you need to modernize a collection of inefficient Excel files into automated dashboards or build new data suites, data analysts have got you covered.

Fractional Data Officers
Data officers operate at a strategic level, combining technical expertise with managerial and strategic acumen. These leaders, often former data scientists and analysts, bring a wealth of experience from diverse organizations. They guide your data practices to outperform the competition, providing valuable insights on data technology. Fractional data officers offer a strategic edge, making them an ideal choice if you're committed to data but need guidance in charting the course for your organization's data-oriented goals.
Elevate Your Data Practice

If you're on the hunt for fractional data science, data analytics, or data officer expertise, look no further. Our 100% US-based team is proficient in all these services and excited to assist your organization in realizing its data-driven potential. Contact us today and embark on a transformative data journey!