Supercharge Your EOS Scorecard Implementation
In today's fast-paced business landscape, staying on top of your company's performance is crucial. If your organization is implementing the Entrepreneurial Operating System (EOS), you're already on the right track toward achieving your business goals. EOS's holistic approach provides a framework for streamlining your operations and improving overall efficiency. Part of this system includes the EOS Scorecard, a tool that helps you track key performance indicators (KPIs) and make informed decisions.
However, for many businesses, the challenge lies in collecting, analyzing, and presenting the data effectively. That's where Boxplot comes into play. We're here to supercharge your EOS Scorecard implementation and take the burden off your hands. Let's explore how we can make your journey smoother and more successful.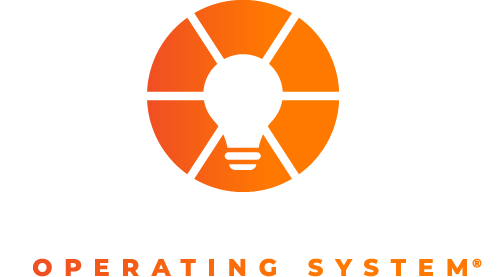 Understanding the EOS Scorecard
The EOS Scorecard is a powerful tool designed to help businesses keep a finger on the pulse of their operations. It tracks a set of critical KPIs that are unique to your organization's goals and needs. These KPIs provide real-time insights into the health and performance of your company. With a well-structured scorecard, you can make data-driven decisions, identify areas that need improvement, and ensure that your team is aligned with your vision.
The Boxplot Advantage
Boxplot is a data analytics consulting firm that specializes in simplifying the data management process. We can be your trusted partner in EOS Scorecard implementation by offering a range of services:
Get the Right Data
We understand that collecting the right data is often the first stumbling block. We work closely with your team to identify the most relevant KPIs for your business and ensure you're tracking the data that truly matters.
Clean and Reformat Data
Data can be messy, but we excel at cleaning and reformatting it. Our experts will transform raw data into a structured format, making it easier to work with and visualize.
Analyze and Write Formulas
We love diving deep into data. Boxplot's team of data experts will analyze your KPIs and craft customized formulas to calculate metrics that provide actionable insights for your business.
Automate Data Collection
Tedious manual data collection can be a thing of the past. We can help you set up automated data collection processes that save time and reduce errors. Including tough connectors like APIs or archaic systems.
Create Beautiful and Usable Scorecards
An effective scorecard is one that's easy to understand. Boxplot will design visually appealing scorecards that turn complex data into a visual story. We make your data accessible and actionable.
---
From the initial data strategy to the final implementation of your EOS Scorecard, Boxplot provides comprehensive support throughout the entire process. We can be with you every step of the way, ensuring a seamless experience.
If your business is implementing the EOS and struggling with data collection, analysis, and scorecard creation, Boxplot is your solution. We'll streamline the process, ensuring you have the right data, beautifully designed scorecards, and the ability to make data-driven decisions. Let us take the complexity out of your EOS Scorecard implementation so you can focus on achieving your business objectives. Ready to embark on this data-driven journey? Contact us today to learn more. Your success is our mission.